CELEBRATING NEW SUSTAINABLE TOURISM MEMBERS
Somewhere Inn Calabogie – Bronze
Voyageur Quest – Silver
WELCOMING SUSIE WU & LEILA ABASNEZHAD TO THE GREENSTEP TEAM
Susie Wu –
GHG and LCA Specialist
Susie brings experience working as a Research Associate at the MSU and worked on several projects and led the LCA section of a project that secured funding from NASA Carbon Cycle and Ecosystems. Susie's past work experience includes working as Sustainability Product Manager at British Standards Institution where she developed and delivered solutions for clients on product eco-design and LCA, GHG accounting, reporting & verification.
Leila Abasnezhad –
Business Energy Advisor
Joining the team as a business energy advisor, Leila brings over ten years of project management and engineering experiences, as well as energy related knowledge, and is motivated to create a sustainable and energy-efficient environment. Leila holds a BSc in Textile Engineering, an MSc in Executive MBA from Iran, and recently an MSc in Energy Management from the New York Institute of Technology (Vancouver).
Meet the rest of the GreenStep team.
ONTARIO TOURISM RESILIENCY AWARD WINNERS
Congratulations to Somewhere Inn Calabogie and Ontario's Highlands Tourism Organization for their success at the 2022 Ontario Tourism Resiliency Awards, both winning awards in the Sustainability category!
We are excited to continue working with these two organizations on their sustainability journey.
TOTA 29TH ANNUAL GOLF TOURNAMENT
Each year, the Thompson Okanagan Tourism Association (TOTA) hosts a golf tournament to raise funds for the TOTA Tourism Student Bursary Program.
At this year's tournament GreenStep was a sponsor of the 13th hole and contributed a free Sustainable Tourism certification at the silent auction.
With a focus on being carbon neutral, organizers collected participants travel information to calculate their carbon footprints which were then offset through Ostrom Climate Solutions Inc.. Sustainability isn't only about being carbon neutral, it is also about inclusion and social justice. During the tournament golfers were given the opportunity to try their swings from an accessible golf cart, to show the initiative in creating a more sustainable and accessible game for all golfers.
"It was a well turned out event that everyone enjoyed, and the theme of carbon neutrality sparked some great discussions about what we can do as individuals and businesses to become better stewards of our planet." — Erich Schwartz, GreenStep Solutions Sustainability and Climate Solutions Sales Manager.
CELEBRATING CANADA'S FIRST EVER CIRCULAR ECONOMY MONTH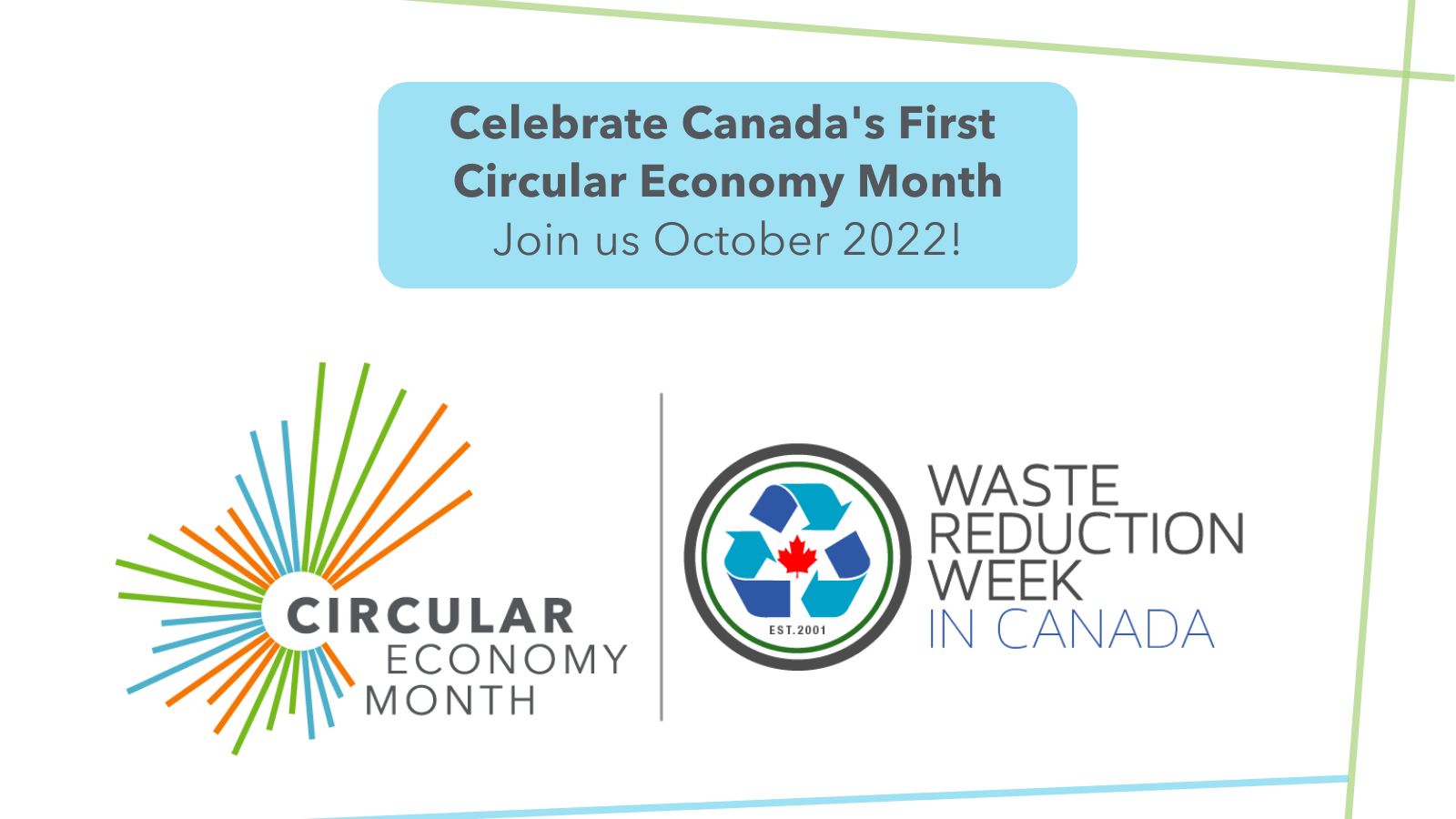 As of this year, October has been declared Circular Economy Month by Canada's Minister of Environment and Climate Change, the Honourable Steven Guilbeault.
Circular Economy Month is an extension of Waste Reduction Week, which takes place during the third week of October, and is dedicated to educating and engaging Canadians on building a circular economy, and celebrating circular innovations. The goal of a circular economy is to retain and recover as much value as possible from resources by reusing, repairing, refurbishing, remanufacturing, repurposing, or recycling products and materials.
An effective way that those of us in the tourism industry can incorporate circular solutions into their business is through their purchasing policy.
Read GreenStep's Short Guide to Sustainable Purchasing to learn more.
UPCOMING INDUSTRY EVENTS
2022 TIAPEI Tourism Conference and AGM
Hosted by: Tourism Industry Association of Prince Edward Island (TIAPEI)
Date: November 2-4, 2022
Location: Rodd Royalty Hotel – Charlottetown, PEI
Details: This year's TIAPEI Tourism Conference & AGM will take place November 2nd – 4th at the Rodd Royalty Hotel. This years Conference will feature keynote speaker Luke Megarity speaking about "How Employers are Winning the Labour Crisis in 2023". Angela Nagy, President & CEO of GreenStep, will be speaking at the conference in a session on Sustainable Tourism.
SPARK | BC Hotel & Liquor Conference
Hosted by: BC's Alliance of Beverage Licensees (ABLE BC) & BC Hotel Association (BCHA)
Date: November 15, 2022
Location: Granville Island – Vancouver
Details: British Columbia's first-ever hotel & liquor conference – created for hoteliers, liquor retailers, and hospitality owners and managers. The event will bring together BC's hospitality industry for an array of informative and industry-driven sessions that will SPARK ideas relating to growth, advocacy, labour, and more. GreenStep President & CEO, Angela Nagy, will be speaking in a session called 'Going Green with a Growing Market'.
Hosted by: Tourism Industry Association of Canada (TIAC)
Date: November 22-23, 2022
Location: The Westin – Ottawa
Details: The economic recovery of Canada's tourism industry began in earnest this year, but the setbacks have been many. The labour shortage. Supply chain disruptions. Skyrocketing inflation.
Join the Tourism Industry Association of Canada's Tourism Congress 2022 to learn about the changing market dynamics that are affecting your business – and how to adapt.
Each year, the event hosts more than 400 delegates from across the industry, including key decision-makers from both the private and public sectors. Together, let's reimagine the future of tourism.
Angela Nagy, President & CEO of GreenStep, will be speaking alongside other industry professionals in a session on The Positive Impact of Regenerative Tourism.
The Sustainable Tourism 2030 Pledge is a global movement of individuals, businesses, and organizations within the tourism and hospitality industry that believe tourism has a tremendous opportunity to become a force for good and change the world.
Take the Sustainable Tourism 2030 Pledge here.