NEWLY CERTIFIED SUSTAINABLE TOURISM MEMBERS
Shades of Jade Inn and Spa — Silver
Black Rock Oceanfront Resort — Silver
Grande Cache Inn and Suites — Bronze
Bowering Lodge — Silver
[ Learn more about certification ]
________________________________________________________________________________
EXCITING NEWS FOR THE GREENSTEP MEMBER COMMUNITY!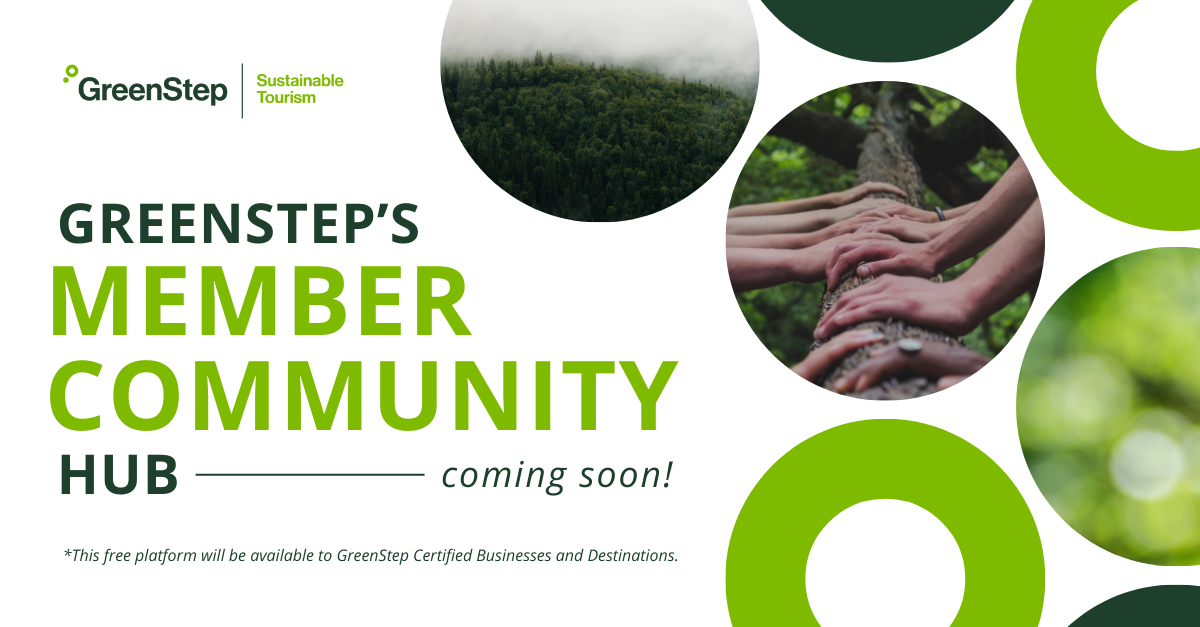 We have been working hard behind the scenes on a new platform for our members to connect with each other and to access useful resources, tools, events, and more to help them on their sustainability journey. We are thrilled to introduce this new platform in the coming weeks, designed to provide a one-stop hub of information related to all things sustainability, from newly designed guides, upcoming member events, member spotlights, a community forum and more… We can't wait to welcome you to the GreenStep Member Community Hub!
With the new member portal, you be able to:
✳️ Engage with the GreenStep member community, including like-minded businesses and organizations who are working hard to advance sustainability within their operations
✳️ Find sustainability resources such as guides, checklists, templates and more
✳️ Learn about upcoming industry events
✳️ Register for member-exclusive educational opportunities
✳️ Book one on one support calls with a GreenStep sustainable tourism advisor
✳️ View the GreenStep Member Community Quarterly Newsletter
✳️ And much more!
Stay tuned for more information on how to gain access to the GreenStep Member Community Hub.
*This free platform will be available to GreenStep Certified Businesses and Destinations.
________________________________________________________________________________
SOUTH EASTERN ONTARIO (RTO9) AWARDED GREENSTEP'S SUSTAINABLE TOURISM DESTINATION CERTIFICATION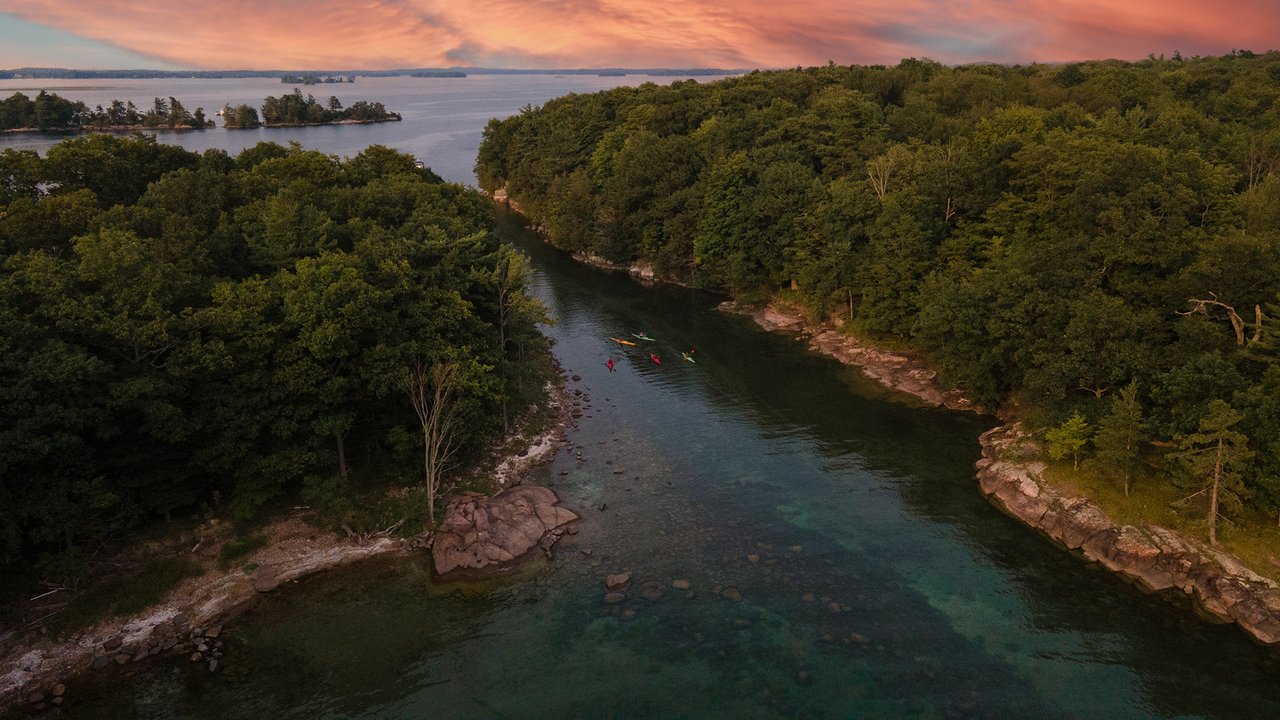 In September, after an eleven month process, we were thrilled to join South Eastern Ontario (RTO9) in announcing that they have been awarded GreenStep's Sustainable Tourism Destination Certification!
Following an assessment review, the submission of extensive evidence, and an evaluation by a team of GreenStep advisors, South Eastern Ontario has been awarded a bronze level grading.
[ Read the full press release ]
________________________________________________________________________________
MEMBER SPOTLIGHT — OWL RAFTING ON THE OTTAWA RIVER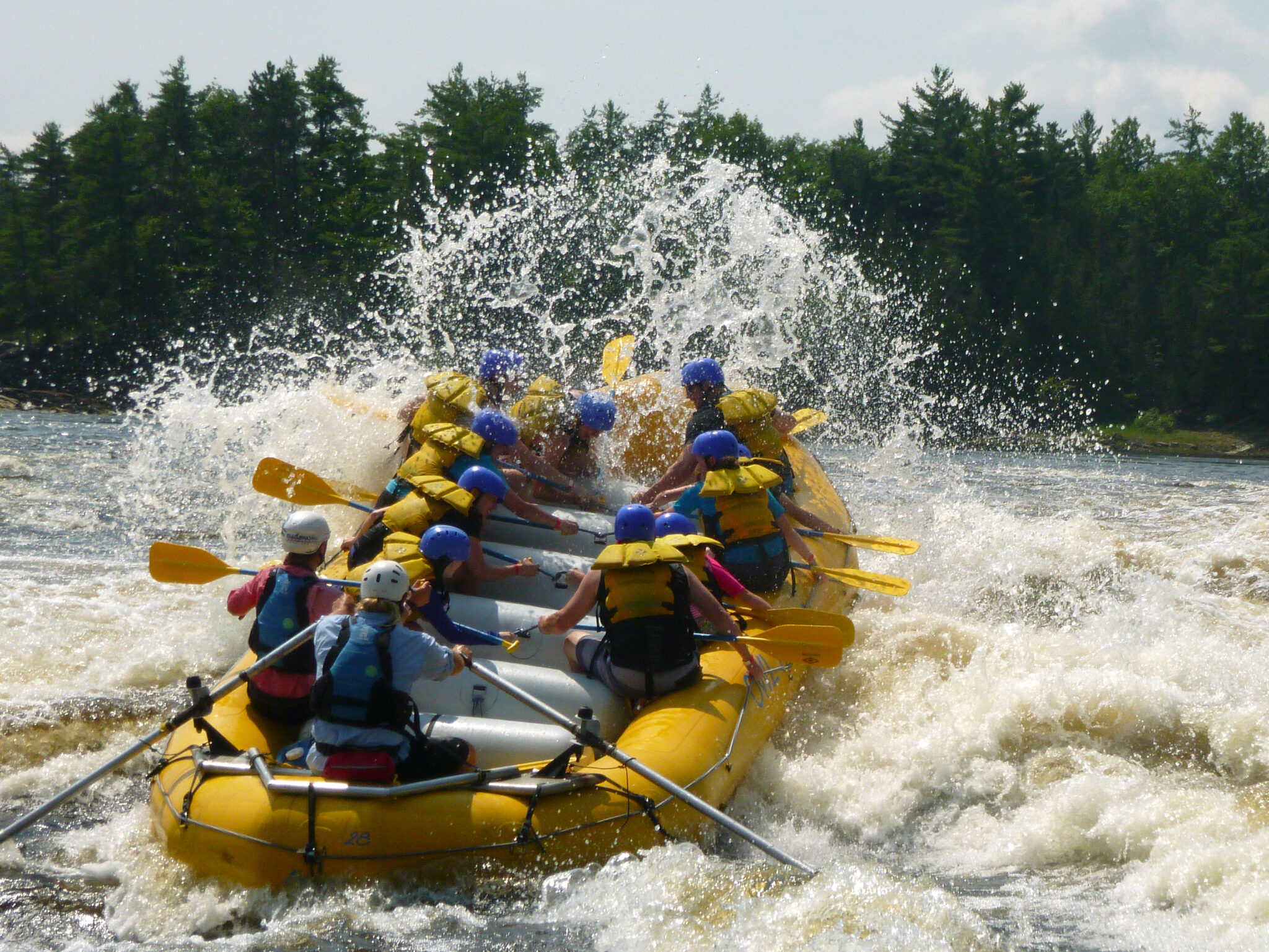 A third generation family owned and operated business, OWL Rafting offers world class whitewater rafting on the Ottawa River. OWL Rafting is certified Silver with GreenStep Sustainable Tourism.
Continue reading to learn more about their journey towards sustainability:
________________________________________________________________________________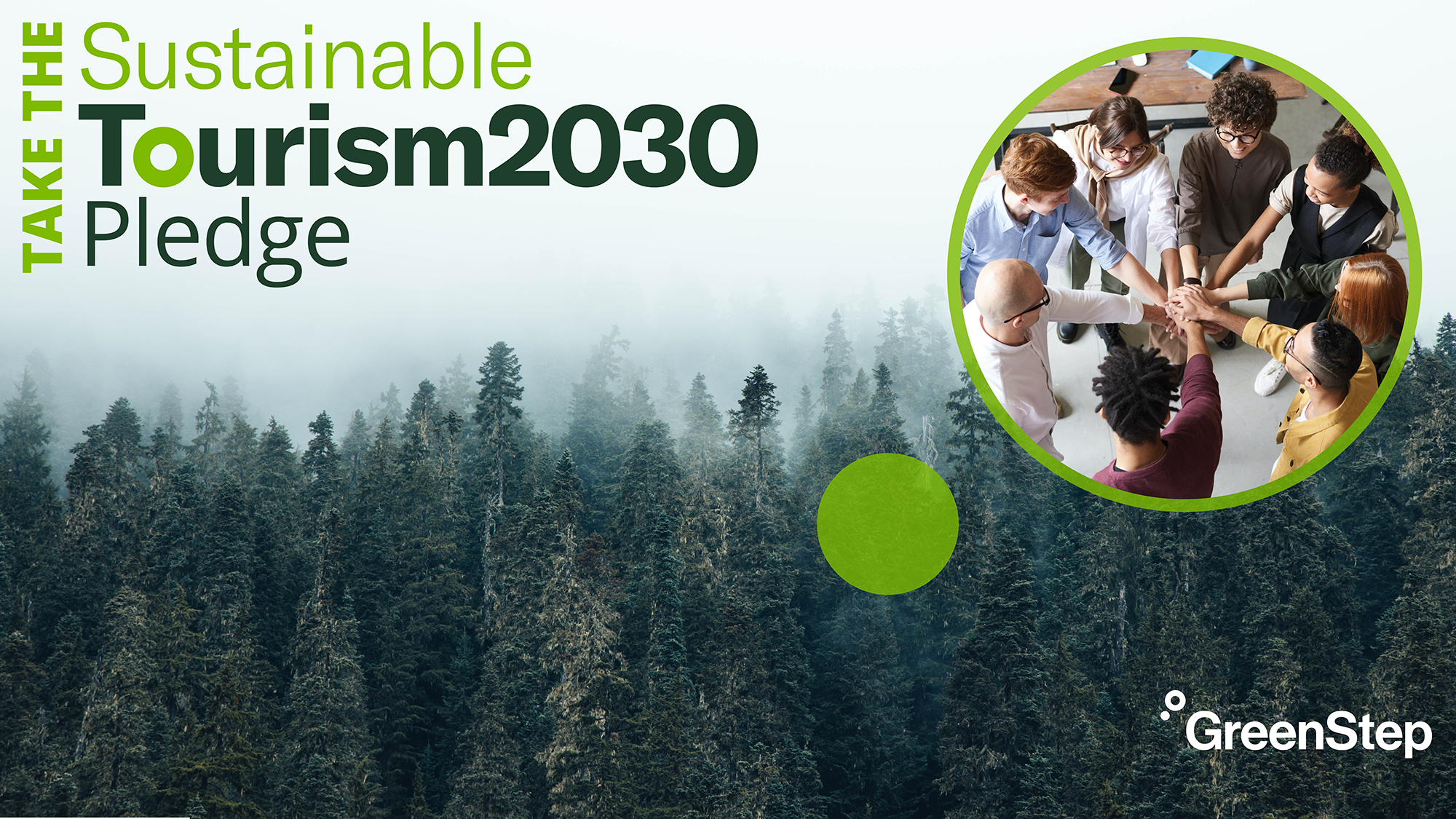 The Sustainable Tourism 2030 Pledge is a commitment to improve the sustainability performance of your tourism business or destination between now and 2030, in an effort to create a more sustainable future for the tourism industry!
________________________________________________________________________________
UPCOMING INDUSTRY EVENTS
BC Hotel & Liquor Conference SPARK
Hosted by: ABLE BC & BCHA
Date: October 16-17, 2023
Location: New Westminster, British Columbia
Details: With an electric convergence of industry leaders in hospitality, liquor retail, and accommodation, this is a chance to fuel innovation, share expertise, and drive growth in all operations with attention to food and beverage.
Thompson Okanagan Tourism 2023 AGM & Summit
Hosted by: Thompson Okanagan Tourism Association (TOTA)
Date: October 23-24, 2023
Location: Penticton, British Columbia
Details: The Thompson Okanagan Tourism 2023 AGM & Summit theme is "Now is the Time," reflecting our focus on continuous preparation to ensure readiness of tourism professionals and businesses, which will ultimately elevate visitor experiences, strengthen businesses, and regenerate communities.
Now is the time to ready ourselves for all that lays ahead.
Hosted by: Tourism Industry Association of Ontario (TIAO)
Date: October 24-25, 2023
Location: Mississauga, Ontario
Details: This year's summit is about KNOWLEDGE, LEARNING and CONFIDENCE – recognize the areas of focus that are impacting our industry, our decisions, and how our industry is embracing the need to embrace change, try new, and have confidence in the opportunities that this provides.
First glimpse of speakers – Janette Roush, from New York City Tourism who will be sharing how AI/Chat GPT is impacting Destination Marketing – what should be aware of, and how to embrace. Deborah Flint, Greater Toronto Airport Authority – looking ahead, Adam Spencer, AbleDocs sharing understanding of what steps need to be taken for website, digital compliance for Accessibility, and James McDonald, WTTC – author of the Sustainable Aviation Fuel's Study from a tourism lens.
Presented by: A partnership between Destination Greater Victoria, Synergy Enterprises, Tartan Bond Integrated Communications and Starrboard Enterprises
Date: January 21-24, 2024
Location: Victoria, British Columbia
Details: REGISTRATION IS NOW OPEN FOR IMPACT 2024!
IMPACT is a collaborative national dialogue on innovation. Do you:
Design policies that affect tourism?
Teach a tourism and hospitality course?
Care about tourism's positive or negative impacts on communities?
Believe the positive, sustainable growth of tourism in Canada is a key economic driver?
Then IMPACT is for you!
________________________________________________________________________________
Interested in learning more about how GreenStep Sustainable Tourism can help your tourism business or destination? Feel free to reach out at any time to chat, or schedule a free consult today: 1-800-469-7830 or info@greenstep.ca.