The Sustainable Tourism 2030 Pledge is a global movement of individuals, businesses, and organizations within the tourism and hospitality industry that believe tourism has a tremendous opportunity to become a force for good and change the world.
CELEBRATING SUSTAINABLE TOURISM 2030 PLEDGE SIGNATORIES
Black Rock Oceanfront Resort
Steel Style Garage
Exhibition Place
THIS MONTH'S NEWLY CERTIFIED & RE-CERTIFIED GREENSTEP SUSTAINABLE TOURISM BUSINESSES AND DESTINATIONS
Anupaya Cabin Co. – Silver Certification
Harmony Outdoor Inn – Bronze Certification
Tourism Kingston – Bronze Certification
Canmore Rocky Mountain Inn – Silver Certification
Prestige Lakeside Resort Nelson – Silver Recertification
Prestige Inn Nelson – Silver Recertification
GREENSTEP AT THE IMPACT SUSTAINABILITY TRAVEL & TOURISM CONFERENCE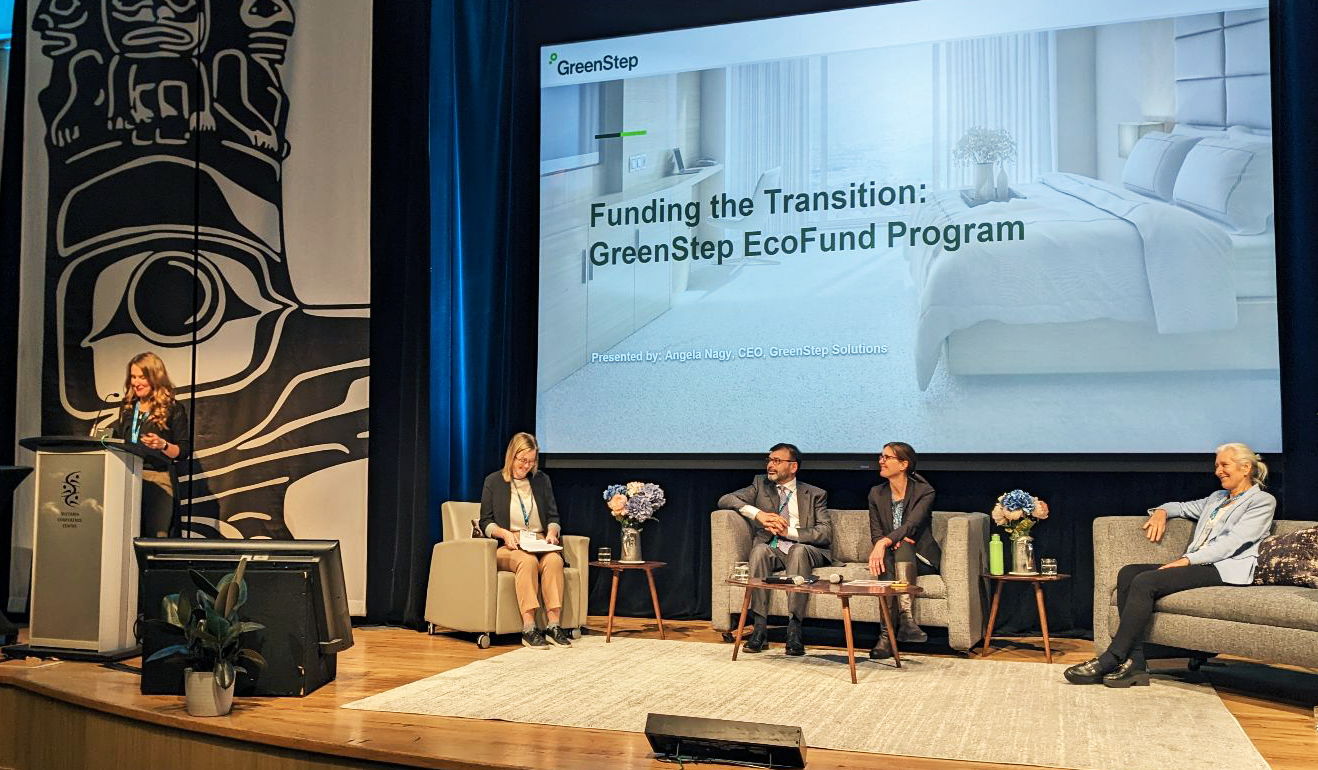 The GreenStep team was thrilled to attend, and be part of, the IMPACT Sustainability Travel & Tourism Conference earlier this month.
Angela Nagy, GreenStep President and CEO, presented at the event during the "Funding the Transition" session, which focused on our EcoFund program.
Our team also participated as table leads during a sustainability planning workshop. During the workshop delegates learned how to create their own sustainability plans and how GreenStep's framework and assessment tool can support them on their sustainability journey.
BC TOURISM & HOSPITALITY 2023 AWARD FINALIST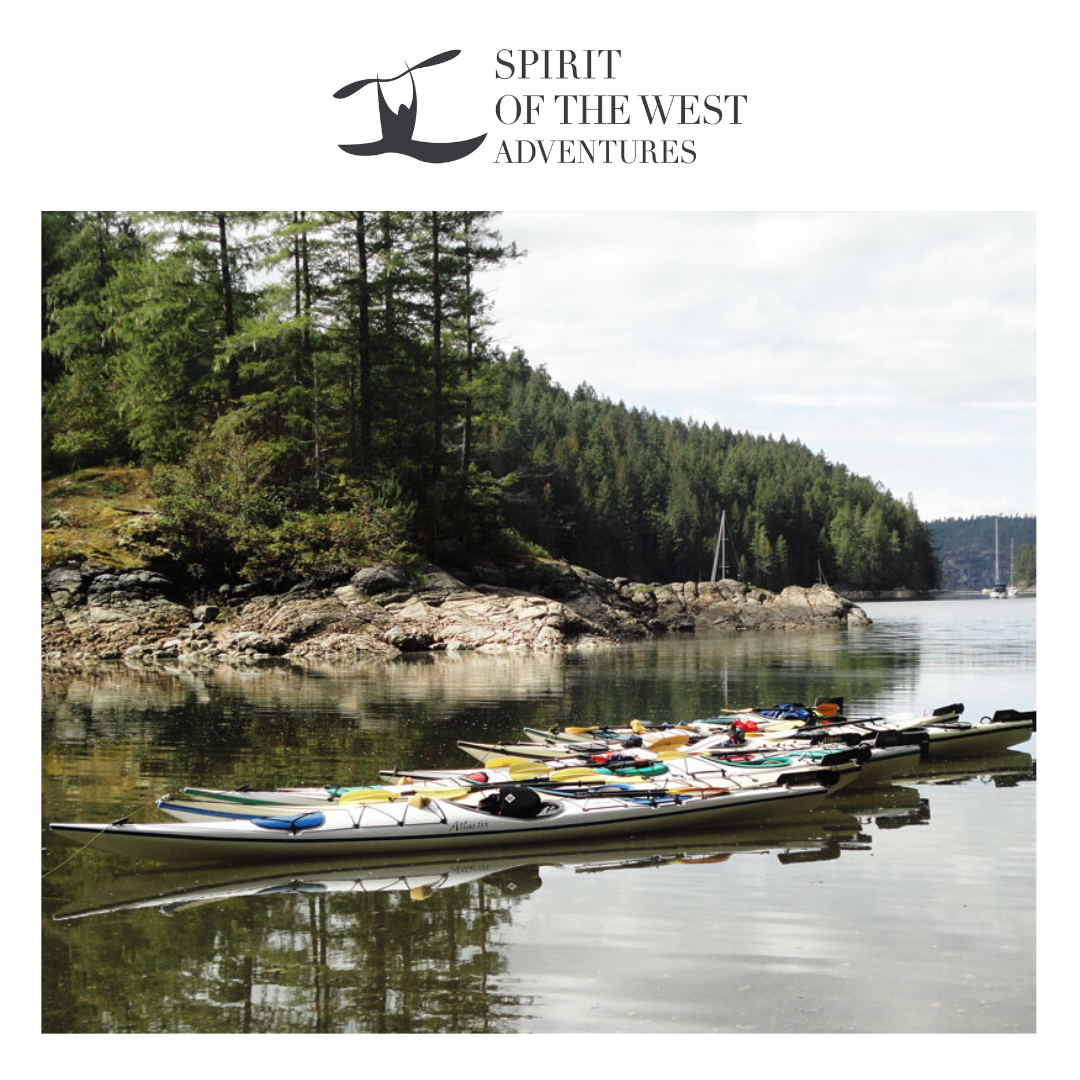 Congratulations to one of our GreenStep Sustainable Tourism Certified businesses — Spirit of the West Adventures, for being named a finalist, at the 2023 BC Tourism & Hospitality Awards, in the Sustainability category!
The BC Tourism & Hospitality Awards are presented by the BC Hotel Association (BCHA) and the Tourism Industry Association of BC (TIABC) to recognize and celebrate the excellence, leadership, and innovation within British Columbia's tourism & hospitality industry.
Award winners will be announced on Thursday, March 2, 2023 at the Awards Gala as part of the 2023 BC Tourism & Hospitality Conference.
See the full list of finalists.
GREEN ECONOMY CANADA | EV CHARGER INCENTIVE PROGRAM

Green Economy Canada has announced that the second round of funding, for the EV Charger Incentive Program, is now open for 2023 applications.
Why Install An EV Charging Station?
Generate revenue: Charging stations can increase your property value and allow you to generate money through service fees.
Raise your public profile: EV chargers provide a visible symbol of your interest and commitment to sustainability.
Reduce carbon emissions: EV chargers help reduce emissions caused by transportation, by supporting EV adoption among your customers, your employees, and in your own fleet.
Get ahead of the curve: The federal government has mandated that all light-duty vehicles sold in Canada will be zero emission vehicles by 2035. Installing charging stations will prepare your business for the future.
Accelerate Canada's low-carbon transition: By installing an EV charger, you'll help accelerate action on climate change by making EV adoption more accessible.
Click here for more information.
ECO CANADA | ENVIRONMENTAL FOREIGN TALENT DEVELOPMENT PROGRAM
Funded by the Government of Canada's Foreign Credential Recognition Program, the focus of this development program is to remove the barriers faced by highly-skilled immigrants who are interested in entering the Environmental workforce in Canada.
The Environmental Foreign Talent Development Program provides training and funding for new immigrants, and helps them stand out to prospective employers and build a network of peers and mentors in the workforce.
For employers, the program connects them to a wider range of experienced professionals by removing perceived limitations and challenges of hiring Canadian immigrants.
UPCOMING INDUSTRY EVENTS
Hosted by: Banff Centre, Canada
Date: February 14-15, 2023
Location: Banff, Alberta
Details: The Purposeful Travel Summit will launch a new era in travel that integrates sustainability, education and a passion to promote travel that contributes to a better world.
2023 BC Tourism & Hospitality Conference
Hosted by: Tourism Industry Association of BC and the BC Hotel Association
Date: March 1-3, 2023
Location: Prince George, British Columbia
Details: The 2023 conference theme is All Systems Go! After navigating through many pandemic-related challenges, the BC tourism and hospitality industry is ready to launch into a new season with strategies and tactics to build business, expand into new markets, develop new products and services, nurture relationships, and tackle issues such as sustainability, diversity/equity/inclusion, reconciliation, and other priorities as a strong, resilient and determined sector.