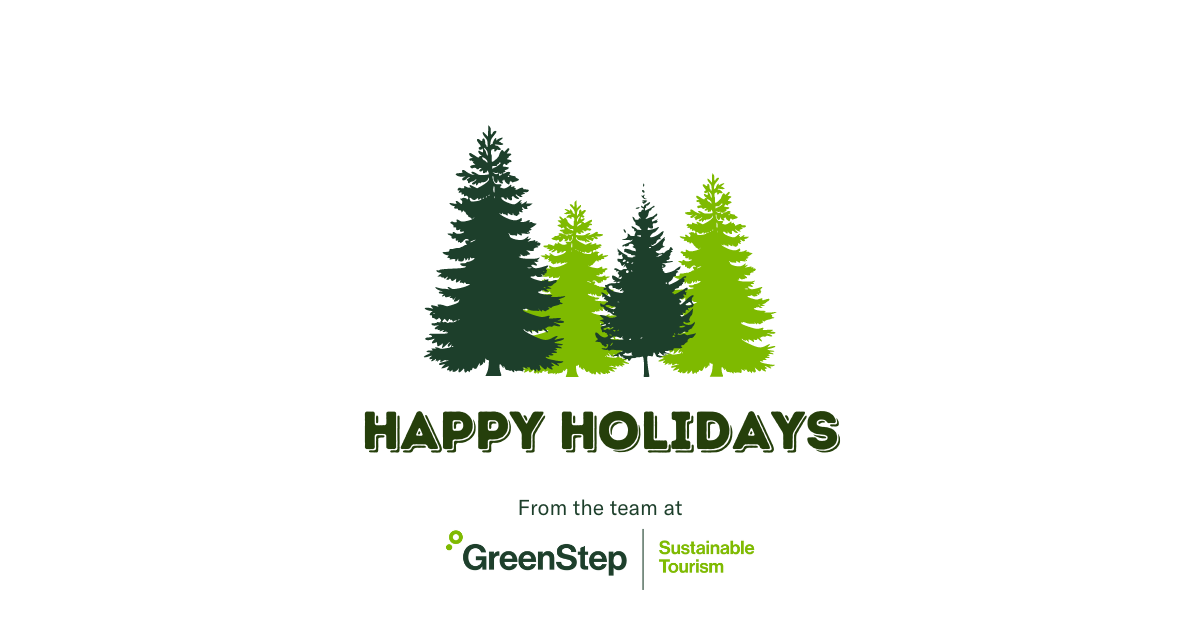 The team at GreenStep would like to wish you a safe and happy holiday season, and all the best in the new year!
Thank you for your commitment and ongoing support in the sustainability movement. It's our mission to change the world, and we couldn't do it without you.
We look forward to continuing our work together in the year to come!
FIVE PLANNING TIPS FOR 2023 | MAKING AN IMPACT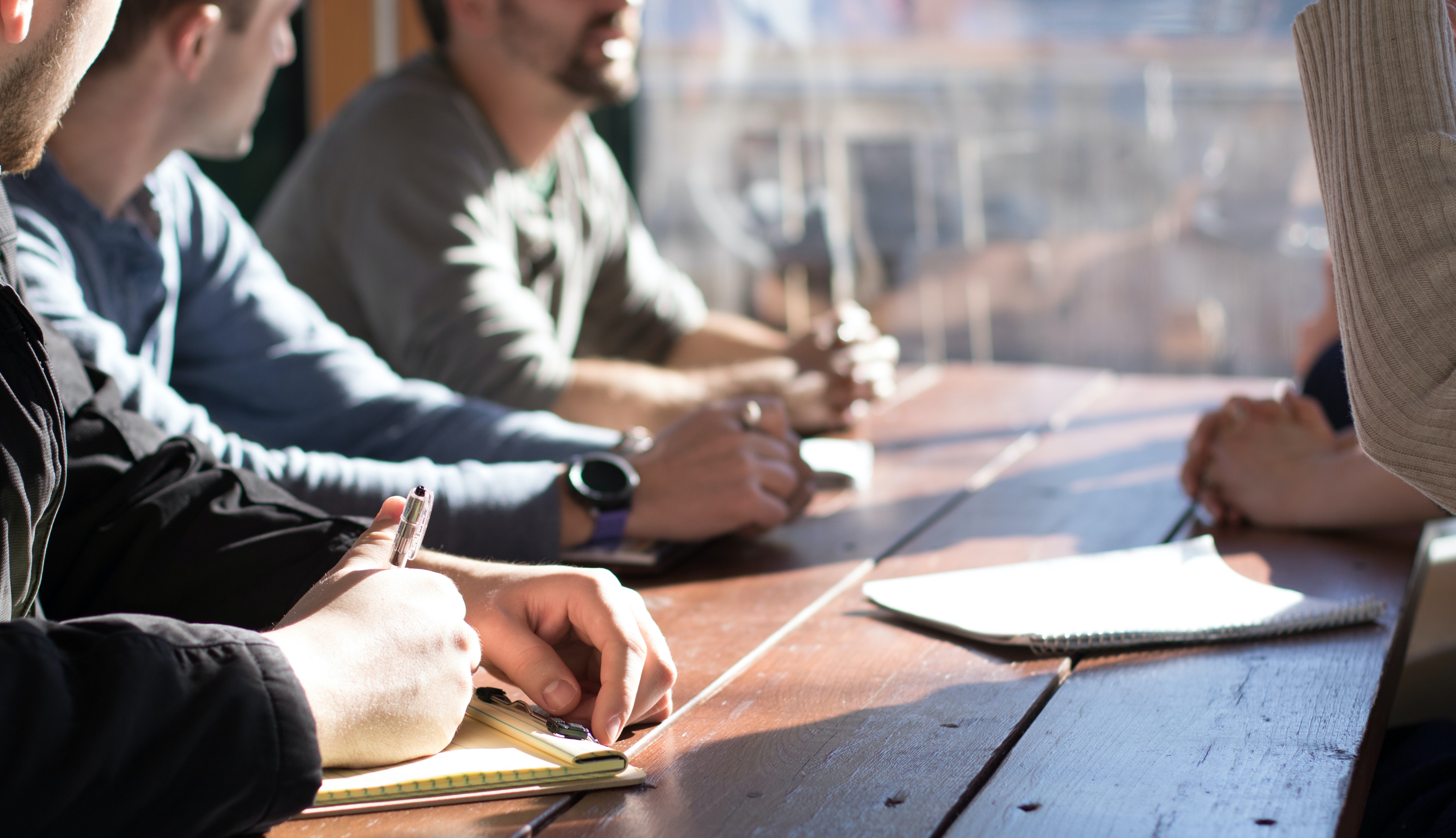 As 2022 comes to an end, it's time to reflect on what we accomplished in the past year and make resolutions for the year ahead. As you look to set new goals for your business or destination in 2023, it's important to consider integrating sustainability into your plans. With a well thought out sustainability strategy, small to mid-sized organizations can increase their financial performance and make a positive impact on the world at the same time.
Ready to start preparing for the new year? Read our article, "Five Planning Tips for 2023 | Making An Impact" on the blog!
WELCOMING WENDY WRIGHT TO THE GREENSTEP TEAM
Wendy Wright –
Customer Engagement Specialist
Wendy has over 18 years of community fundraising, business development and event management experience via working for local branches of national charities, including the Okanagan Science Centre, Heart & Stroke Foundation, YMCA of Okanagan and CMHA Kelowna. She developed a deeper passion for environmental sustainability and local, organic agriculture as co-founder of the Okanagan Greens Society and director of the annual Organic Okanagan Festival from 2006 to 2018.
GREENSTEP AT THE GSTC CONFERENCE IN SPAIN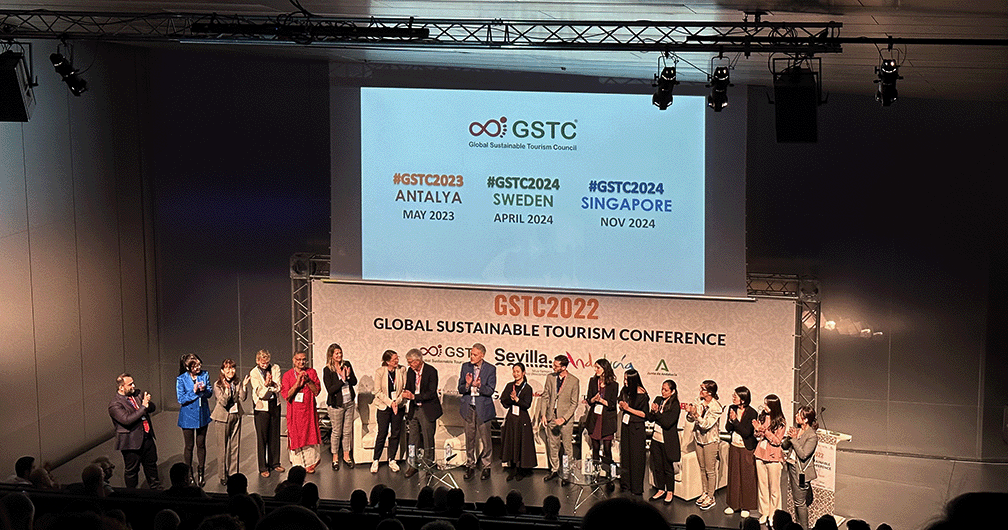 This year's GSTC Sustainable Tourism Conference took place in Seville, Andalusia, Spain on December 12th through the 15th.
The conference was comprised of a mixture of panel discussions and interactive workshops featuring professionals in the tourism industry, from international and national businesses and organizations.
It was an amazing opportunity to have our CEO and President, Angela Nagy, represent GreenStep at this international event alongside other industry experts and professionals.
"A huge thank you to the GSTC staff and board for putting on such an amazing conference! Many new friends and connections were made, and GreenStep is looking forward to working together to continue advancing the sustainability of the global tourism industry!"
— Angela Nagy
GREENSTEP TO FACILITATE TWO SESSIONS AT TIAC'S UPCOMING NATIONAL SUSTAINABLE TOURISM SYMPOSIUM SERIES

The Tourism Industry Association of Canada launches a groundbreaking pan-Canadian tourism program to grow urban, and rural and remote communities across all 13 Provinces and Territories, to assist SMEs, Destination Marketing Organizations (DMOs) and other tourism stakeholders and organizations across all sectors of the industry (business events/conferences/festivals, food and beverage, attractions, tour operators, transportation, etc.) in building awareness and capacity to develop more sustainably; that is, in a manner that maximizes positive environmental, social, and economic impact while reducing negative externalities.
Participation in this program is complimentary and provides the opportunity for you to participate in three different phases:
1. One-Day Sustainable Tourism Symposium
2. Your choice of specialized workshops, one-on-one coaching, and certification support
3. Resources, tools, and materials to support you in your endeavours once the program is complete
MEANINGFUL TRAVEL MAP: TOURISM CARES
We wanted to make you aware of an exciting initiative led by our friends at Tourism Cares, a U.S. based non-profit. Their Meaningful Travel Map of North America includes locally owned and operated non-profits, social enterprises, and community-based tourism programs and promotes them to the travel industry to try to help make travel a force for good.
The Meaningful Travel Map acts as free marketing for your organization, with the intention of driving greater demand, customers, and impact your way so that you can fulfill your mission. Their map can connect your organization to Tourism Cares' global network and 170 members – small and large travel businesses from all segments of the industry – including tour operators, travel agents, suppliers, destinations and more.
Since you are already a part of the GreenStep community, chances are good that you fit their criteria. To join please fill out this information form. This process should take about an hour and gives Tourism Cares the information they need to build your profile for you. We will contact you directly if we have any questions about your application, but please feel free to reach out to them at any time!
TAKE A FREE INVASIVE-WISE CERTIFICATION COURSE

Calling All Tourism Operators: Take this FREE Invasive-Wise Certification Course!
Since time immemorial, British Columbia's incredible biodiversity has attracted nature lovers, adventurers and tourists from around the world. At the Invasive Species Council of BC (ISCBC), their goal is to protect biodiversity by collaborating with the people who live and work in British Columbia to address invasive species issues. Tourism operators play a critical role in the prevention and early detection of invasive species that directly impact BC's ecosystems, wildlife, and tourism industry.
Do you operate a tourism business? Take ISCBC's free 30 minute Tourism and Invasive Species e-Learning course to get Invasive-Wise certified. You'll learn about simple best practices to introduce in your operations to prevent the introduction and spread of invasive species and access free support and resources. For more information, check out the Invasive-Wise Tourism page on their website.
Become a leader in the sustainable tourism industry today!
UPCOMING INDUSTRY EVENTS

IMPACT Sustainability Travel & Tourism Conference 2023
Hosted by: Destination Greater Victoria, Synergy Enterprises, Tartan Bond and Starrboard Enterprises
Date: January 23-25, 2023
Location: Victoria, British Columbia
Details: 3 days of great speakers, workshops and more centered upon IMPACT's four pillars of Ecology & Environment, Community & Sense of Place, Culture & Heritage, and the Economy.
2023 BC Tourism & Hospitality Conference
Hosted by: Tourism Industry Association of BC and the BC Hotel Association
Date: March 1-3, 2023
Location: Prince George, British Columbia
Details: The 2023 conference theme is All Systems Go! After navigating through many pandemic-related challenges, the BC tourism and hospitality industry is ready to launch into a new season with strategies and tactics to build business, expand into new markets, develop new products and services, nurture relationships, and tackle issues such as sustainability, diversity/equity/inclusion, reconciliation, and other priorities as a strong, resilient and determined sector.
TAKE THE SUSTAINABLE TOURISM 2030 PLEDGE

The Sustainable Tourism 2030 Pledge is a global movement of individuals, businesses, and organizations within the tourism and hospitality industry that believe tourism has a tremendous opportunity to become a force for good and change the world.
Take the pledge!