August Updates from GreenStep Sustainable Tourism
WELCOMING NEW & RE-CERTIFIED SUSTAINABLE TOURISM MEMBERS
WELCOMING AFZAL MINHAS TO THE GREENSTEP TEAM
Afzal Minhas –
Director of Sustainability
& Climate Action
Afzal brings more than 17 years of diversified leadership experience in strategic planning, environment, sustainability, energy management, quality, occupational health & safety and continuous improvement. Afzal has lived and worked in Pakistan, the United Kingdom and the State of Qatar before moving to Canada. Afzal has worked across diversified sectors ranging from Polyester, Automotive, University, Oil & Gas logistics, Building materials, Construction and Facilities Management.
MEMBER SPOTLIGHT: ORCA SPIRIT ADVENTURES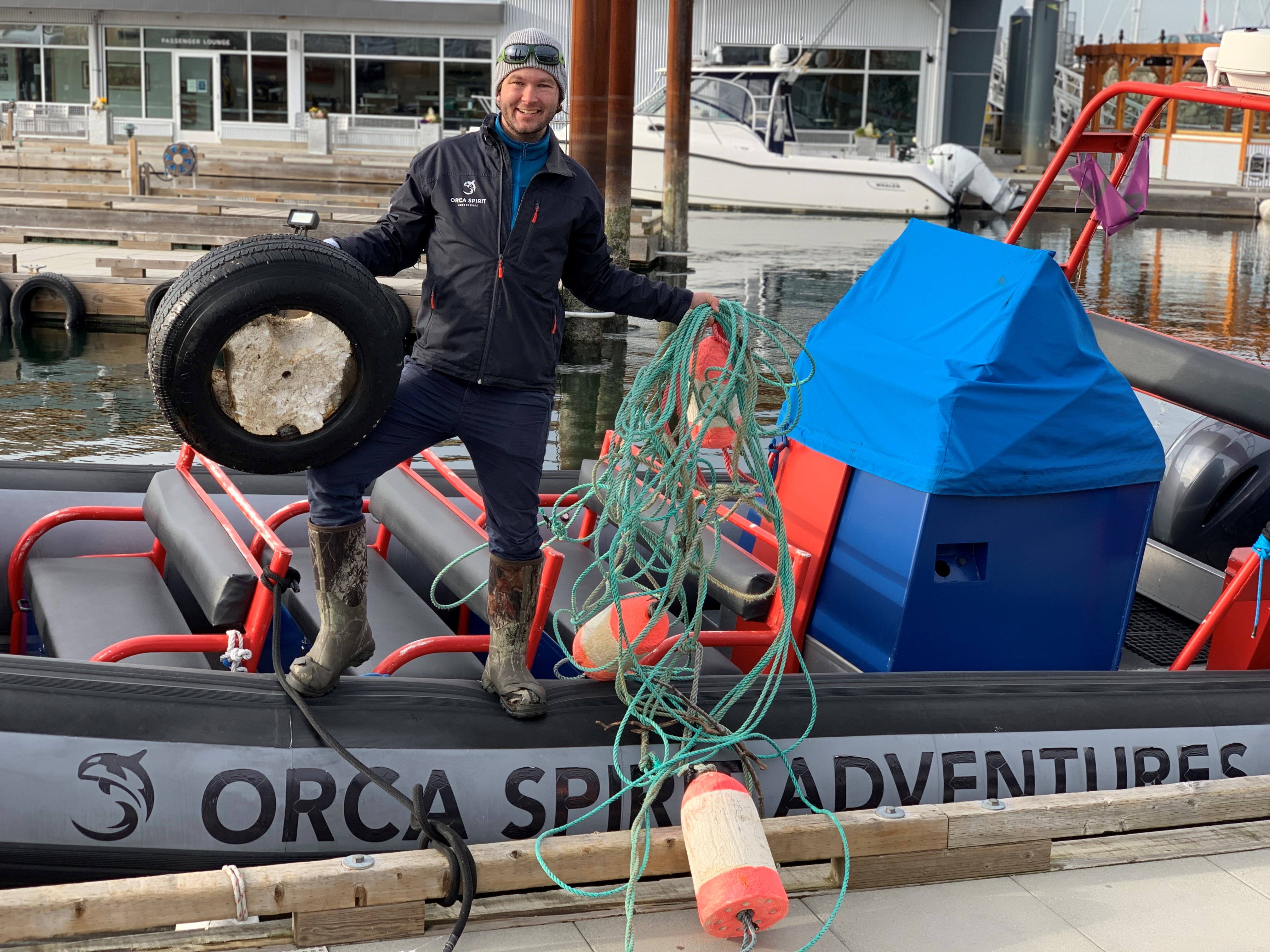 Operating out of Victoria, BC, Orca Spirit Adventures' mission is to offer their guests authentic whale and wildlife experiences, prioritizing the protection of the environment while doing so. They have recently been reassessed by GreenStep, to achieve Sustainable Tourism GOLD Certified – read the full member spotlight to learn more about their sustainability journey.
TOURISM CARES | MEANINGFUL TRAVEL MAP
Tourism Cares, a U.S. based non-profit, is leading an exciting initiative – the Meaningful Travel Map of North America (Visit the Map).
The Meaningful Travel Map promotes locally owned and operated non-profits, social enterprises, and community-based tourism programs, and acts as a free marketing and networking tool for organizations. By being part of the map, organizations connect with Tourism Cares' global network and 170 members – small and large travel businesses from all segments of the industry – including tour operators, travel agents, suppliers, destinations and more.
Interested in joining? Please review their criteria, and fill out this information form. Since you are already a part of the GreenStep community, chances are that you're a good fit!
THE WANDERLUST SUSTAINABILITY INITIATIVE AWARDS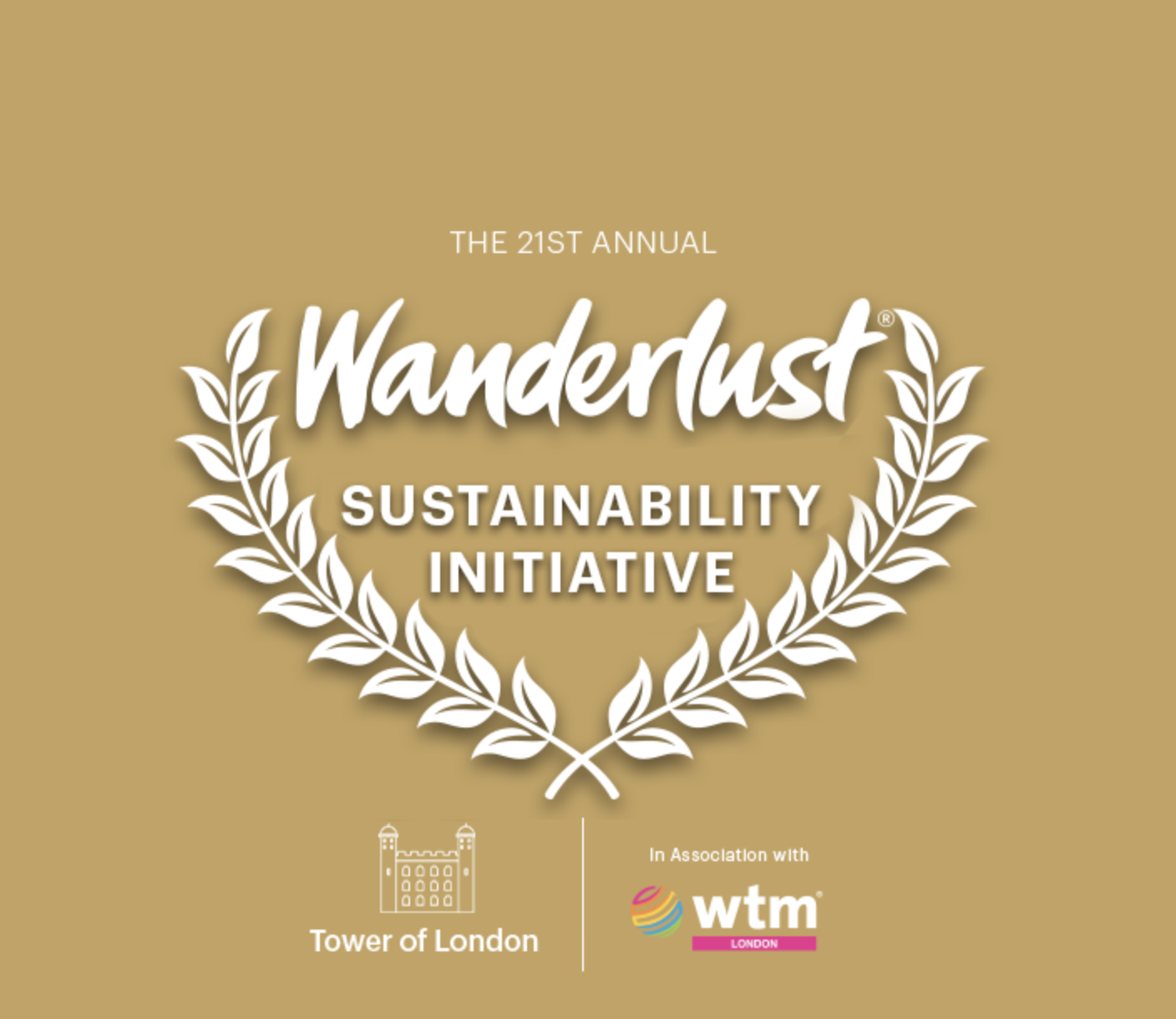 Sustainable travel has been at the heart of Wanderlust, since 1993. Practicing what they preach, Wanderlust advocates for the role travel can play as a force for good.
The 21st Wanderlust Sustainability Initiative Awards are divided into FOUR CATEGORIES open to Tourism Boards, Tour Operators, Airlines & Accommodation. Applicants need to show the tangible impact of their sustainability initiative, how success is measured, and the value it creates for travellers. Each category will be judged by a panel of leading sustainability experts.
* Applications close September 21, 2022 * Apply now.
2022 CANADIAN TOURISM AWARDS
The Canadian Tourism Awards are presented annually by the Tourism Industry Association of Canada (TIAC) to recognize success, leadership, and innovation in Canada's tourism industry. Any Canadian tourism-related product, business, association, initiative, or service that occurred from July 31, 2021 to September 1, 2022 is eligible.
1 of 9 award categories is the:
Canada Sustainable Tourism Award
The Sustainable Tourism Award will be presented to an organization that has made an outstanding contribution to the practice and promotion of responsible and sustainable tourism in Canada.
The criteria for this category is as follows:
Protects and preserves natural and cultural heritage resources (20%)
Fosters appreciation and enjoyment of natural and cultural heritage resources (15%)
Raises awareness among visitors and influences them to enjoy resources sustainably (20%)
Mitigates negative impacts of tourism on the natural and cultural environment (15%)
Respects, involves, and engages other stakeholders and host communities (15%)
Fosters a culture that embraces equity, diversity, inclusion, and belonging (15%)
Nomination deadline: September 19, 2022
TIAO RESILIENCY AWARDS
"Resiliency is in our Tourism Industry's DNA"
The Ontario Resiliency Awards were created to recognize those in the tourism industry that have shown resiliency, gained inspiration from others and look towards rebuilding.
Awards will be presented by business category in each of the following three areas: Collaboration, Innovation and Sustainability.
The criteria for the Sustainability Award is as follows:
For activities between January 1 – December 31, 2021
Recognizing businesses within the tourism industry who have demonstrated sustainable practices/initiatives along with support for their local communities, during the pandemic.
Should have a holistic approach to sustainability (not just environmental) – human, economic, etc.
Focus on local Ontario products and service providers
Provide examples of how diversity, equity and inclusion was considered and implemented with this innovation
Nominations close at noon on September 7, 2022.
Begin the nomination process here.
Upcoming Industry Events
Hosted by: Center for Responsible Travel
Date: September 27, 2022
Location: Online Event
Details: An afternoon of thoughtful and engaging discussion on how we can leverage the power of destination stewardship by centering communities in tourism planning, policy, and implementation.
Hosted by: Tourism Cares
Date: September 28 – 30, 2022
Location: Victoria, BC
Details: TheMeaningful Travel Summit is an event connecting industry professionals with local change-makers in places around North America. By coming together in-destination, we action and actualize the power of travel. Our goal is to learn from one another, infuse more sustainability into our businesses with the knowledge we've gained and roll up our sleeves to volunteer in and with the local community.
The Sustainable Tourism 2030 Pledge is a global movement of individuals, businesses, and organizations within the tourism and hospitality industry that believe tourism has a tremendous opportunity to become a force for good and change the world.
Take the Sustainable Tourism 2030 Pledge here.

Get EcoFund Verified
Are rising energy costs and carbon taxes impacting your business? We have a program to help!
GreenStep's EcoFund enables you to create a plan to invest in projects that:
•cut energy, water, and waste costs
•reduce your carbon footprint
•increase your property value
•grow your bottom line
All at no cost to you!
To learn more about the EcoFund, schedule a free consultation!